Pace Golf – A Golfcraft Company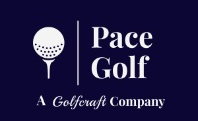 Many thanks to the Carolina's section of the PGA for allowing us to serve you for over 50 years!
We continue to give you next day service. Call us today and look for your package tomorrow.
Pace Golf carries a full line of grips, shafts and golf tees in both bagged and bulk packaging as well as shoe spikes in both bulk containers and blister packs.
We also stock proshop supplies, regripping supplies and a host of other golf products.