Faraci Holds Lead to Win the 67th South Carolina Open
May 24, 2018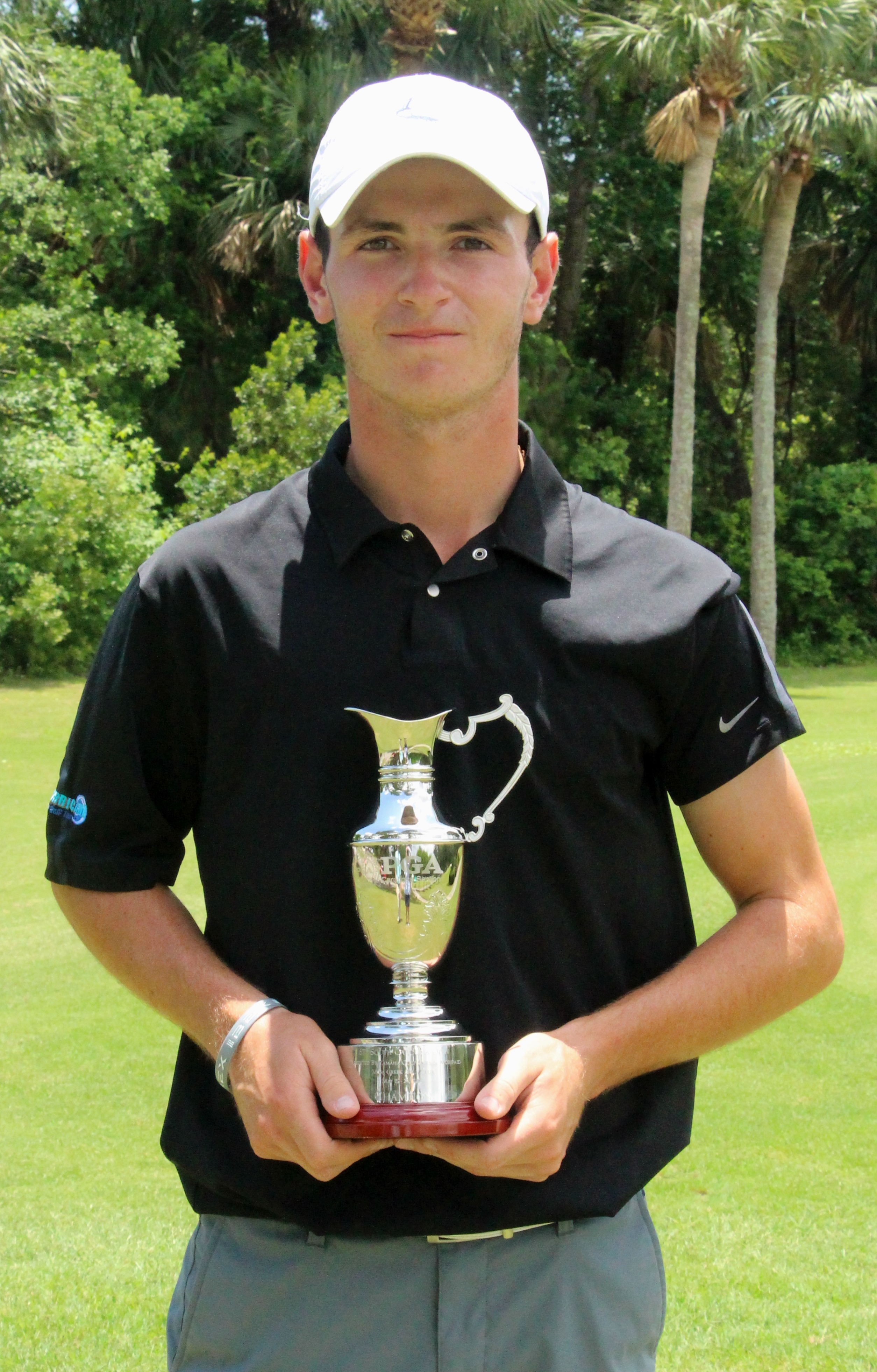 (Hilton Head, SC) – Amateur, Jack Faraci, of Long Island, NY, came out on top to win the 67th South Carolina Open, presented by Yamaha and Mobipaid. Faraci dominated the Devil's Elbow South Course at Moss Creek Golf Club in Hilton Head, SC for the 54-hole event.
Faraci posted three low rounds for the tournament, taking the lead in the second round. As an incoming senior at the University of South Carolina Beaufort, he has played in many competitive events. "The course set up really well for me all three days," says Faraci. When thinking forward for what he has planned in the next few months, this win is only a light at a beginning for him. "It's going to be a good summer." Faraci won another event at Moss Creek recently, so he is very familiar with this track, which was evident from this win.
Following the first round, Faraci was in a comfortable spot at even-par and tied for sixth place. The second round was a turning point when he posted an under-par round of 68 (-4), putting him in the first-place position. While he "had a rocky start," to the round today, he held his lead in the end. There were many players chasing the lead during the third round. PGA Associates, Ben Lee, of Statesboro, GA, and Tommy Gibson, of Mount Airy, NC, tied for second place and took the title of the low Professionals in the field. Both came to the clubhouse with a 54-hole total of 213 (-3). Close behind was Jeff Wells, PGA of Wilmington, NC, with a score of 214 (-2), not wavering from the top of the leaderboard any of the three days. Special recognition goes out to Aaron Black, PGA, of Charlotte, NC, who posted our lowest round of the tournament, with a score of 67 (-5) and finished tied for fifth at 215 (-1).
Our third round winner of the hole #5 Yamaha Closest to the Hole competition was Taisuke Ono (a) of Charlotte, NC. Taisuke received a $75 gift card from Yamaha for his great shot. Congratulations to all of our winners of this competition throughout the three rounds.
The Carolinas PGA sincerely thanks the whole staff at Moss Creek for their support and hospitality. A special thank you goes to Director of Golf, Tom Logue, PGA, and his whole team for their support and the wonderful volunteers that were there to assist with numerous aspects of the operation.
The South Carolina Open is an official Bob Boyd CPGA Player of the Year Award Presented by OMEGA points event. Additionally, PGA Members' scores count toward the True Temper CPGA Johnny Palmer Trophy. Both contests can be seen online here.